My husband would attest that I have a lot of "usuals." I find something I like, and I stick with it.
A friend taught me how to make these receiving blankets the first year I was married. I borrowed my mother's old sewing machine (which I still have on permanent loan) and started making them like crazy. It was some of the first sewing I had done on my own and has been the only thing I've sewn up until a few years ago when I finally started branching out. I've made so many of these receiving blankets for baby showers over the years, I don't think I could count them. It's my go-to baby gift because every baby needs blankets, and I love giving something handmade.
So when my husband let me know there was a baby shower at his work just 5 days from the day I learned about it, I was lucky I had one already sewn together and just waiting for me to crochet the edge.
The blanket is just two pieces of flannel sewn together with a crocheted edge. I have a few pattern books for edges, so I try to vary what edge I do each time. It's an easy way to keep my fingers busy while watching a movie with the hubs.
I'm starting to think I just need to start stockpiling handmade gifts for babies so I'll have something on hand any time a baby shower pops up.
How about you? Do you make gifts ahead of time or in the nick of time? Do you have a go-to gift you always like to give at a baby shower, or do you like to mix it up?
Don't forget to enter to win a $35 credit to CSN stores! CLICK HERE!
I'm sharing this post with . . .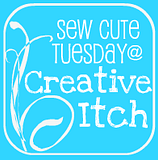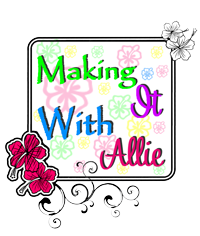 *Personal note: given to Norma/Alice